Neo-Con Whisper Campaign Against Palin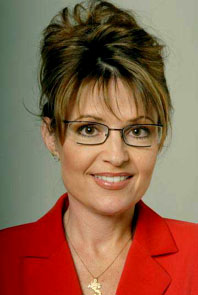 "
Palin's going rogue
" whisper the Bushite handlers who are finding out that Sarah Palin is not so easy to handle.
In this case "going rogue" seems to mean that she is done being their sock-puppet and is going back to the common-sense kind of answers that made her America's most popular Governor. I wondered how long she could stand being surrounded and isolated by neo-con "advisers". You know, the same types that made the name of Bush what it is today..... It sounds like she has decided to start speaking her own mind instead of their spoon-fed lines, and in response these "gallant gentleman" have started an anonymous whisper campaign against her.
Folks, I said at the start if she really was any good she would soon get fed up with McCain and the neocons. I am glad to hear- from them- that she has.