Mayor Frank Gilbert Writes Every Legislator on HB1339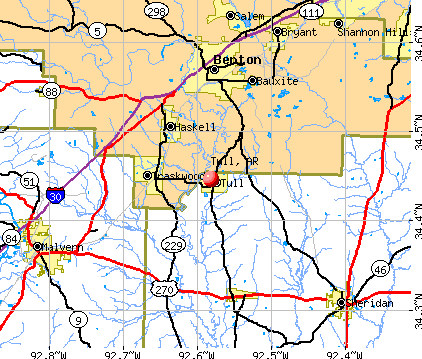 Gilbert is the Mayor of Tull, Arkansas in Grant County.
**********************************
HB1339 is a bill that would bind Arkansas' presidential electors to vote for whoever won the popular vote nationwide regardless of who won in this state. A supporter of the bill gave every reason they could think of for the bill, and I gave my rebuttal to their arguments,
on this thread
. Here is the letter that the Mayor sent to each legislator.....
Dear Representative Abernathy:
I hope you will help defeat House Bill 1339. This back-door attempt to alter the way America elects its president is wrong on several levels.
First, any bill that has the stated goal of ignoring votes cast by a majority of Arkansans, under any circumstance, is unworthy of support. If most voters here cast their votes for a candidate, why should that selection be ignored in favor of voters in California, New York, or any other state? Absurd.
Second, those who are put off by the constitution's process for electing a president and vice president should have the courage of their convictions and go through the process of amending the constitution. It has been done before and can be done again. Trying to subvert the constitution by state legislative action is not only dishonest, it is dangerous.
Finally, the compromise that led to the Electoral College at this country's founding met a need that remains to this day. Small, largely rural states were worried about being overwhelmed in national elections by their more-populous neighbors. That concern is as valid today as it was in the 18th century. We have every right to use our position in the Electoral College to protect ourselves.
I certainly hope that you will be counted among those who will look out for Arkansas' interests in this matter.
Sincerely,
Mayor Frank Gilbert
8416 Dogwood
Tull, AR 72015
*************************************************
His press release on the matter, along with legislator responses, is on the jump, click TUESDAY below and scroll down.